What is an FHA Loan?
FHA Loans are loans from approved lenders where a portion of the loan is guaranteed by the Federal Housing Authority
FHA loans require borrowers to pay mortgage premium fees at closing and as a part of your monthly payment for that guarantee
FHA Loans can be used to purchase homes or to refinance your existing mortgage
FHA Loans are designed  for borrowers who want to put less cash up front in the form of a down payment (less than 20% down)
FHA loans are also designed to aid those who don't qualify for standard Conforming loan financing due to lower credit ratings or due to a lack of credit history
FHA offers 30-year terms, 15-year terms, and Adjustable Rate Mortgages
Not all lenders or loan originators provide FHA loans
What are the Benefits of an FHA Loan?
They are not limited to 1st-time homebuyers.
You don't have to have great credit to qualify for a loan
Credit scores as low as 560 are eligible for review
Interest rates are as low as any other rate in the market today
Perfect for borrowers who have not yet established extensive credit
Very low down payment requirements of 3.5%, which can be gifted from a family member
FHA Loans allow large seller contributions of up to 6% of the sale price allowing borrowers to limit their out of pocket expense when purchasing a new home
Loan limits on FHA loans are at $331,760 in the state of Missouri. That means a home with a sale price of $343, 790 with 3.5% down would qualify at a market rate under FHA guidelines.
Refinancing provides borrowers with the highest percentage of cash back for debt consolidation
Special streamline refinance option allows borrowers to refinance their home to a lower interest rate even if their current FHA loan is upside down on the value of your home… NO APPRAISAL REQUIRED!!
Allow borrowers to get a new loan after only two years following a bankruptcy
How Do I qualify for an FHA Loan?
Not sure if you qualify? 
No Problem – FHA Loan eligibility can be determined by contacting our office for a free consultation.
Generally a 580 score is necessary to qualify, however, we have FHA programs that will go as low as a 560 credit score
They have great programs for purchasing homes with as little as a 3.5% down payment and those funds can even be gifted to you from a family member!
FHA also offers what is called a "Streamline Refinance."

This allows you to refinance out of a higher interest rate and into a lower interest rate without having to have an appraisal or income documentation.
All you need is a 580 credit score and have your mortgage payments be paid within the month that they are due for the last 12 months.

There is also a great refinance program that allows you to draw cash out up to 85% of the value of your property without having any increase to your interest rate.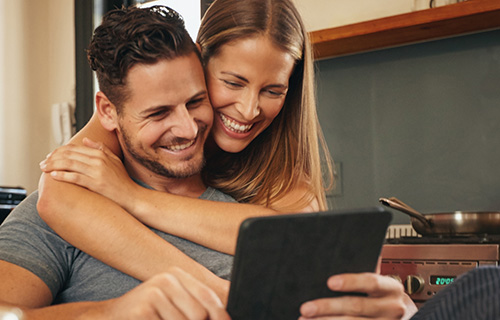 Request a free consultation to find out what the best loan is for your new home purchase or refinancing needs.