Let us provide a FREE consultation for you, then professionally prepare your personal Loan Modification package and represent you throughout the Loss Mitigation process. We have the knowledge and experience to know what the mortgage banks are looking for. Let us not only maximize your probability of getting approved for your Loan Modification, but also get you the greatest payment reduction you can qualify for!
What is a Home Loan Modification?
A loan modification is a modification of the existing terms of your home loan
A loan modification is a payment that is derived from formulas and risk of your loan which is evaluated as an investment in a lender's portfolio
Modifications usually result in a substantially lower monthly mortgage payment and a reduced interest rate that also brings your loan to "current" from all the payments that were "past due"
Loan Modifications are designed to aid borrowers from having to struggle to make house payments and insures your ability to not only keep your home but keep it at an affordable payment for you
What are the Benefits of a Home Loan Modification?
Brings your loan to "current" from "past due" without you having to pay a lump sum
Often result in lower monthly payments
Usually results in a reduced interest rate
Some Loan Modifications allow for Principal Forbearances which may reduce the principal balance you owe on your loan
Loan Modifications have saved countless families from the threat of foreclosure due to loss of income, increase in monthly expenses and many other financial hardships that have become more commonplace in today's economy
How Can I qualify for a Loan Modification?
Loan Modifications are still available even though the HAMP program, Home Affordable Modification Program has ceased to be funded as of January 2017
Virtually all Mortgage Banks continue to provide their own internal modification programs that offer interest rates at or near, current market rates and also cure whatever arrears have accrued on the mortgage payments to date
Has St. Louis Home Mortgage and Retention Services Had Any Success Doing Loan Modifications?
Opening our doors in 2009 as The St Louis Home Retention Group, we have helped thousands of area homeowners keep their homes during difficult financial times
The St Louis Home Retention Group have accessed both government programs and lender programs offered by the mortgage banks' loss mitigation offices in order to successfully help our clients with Home Loan Modification
Countless hours of working with mortgage banks, their mitigation offices, and negotiators enabled us to become experts in the field of loan modifications
The State of Missouri continues to allow St. Louis Home Mortgage and Retention Services to offer this critical home saving service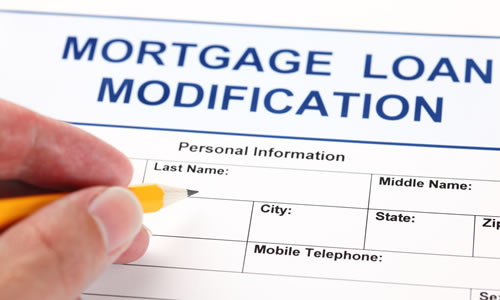 Request a free consultation to find out whether you qualify for a loan modification.