New Increased Loan Amounts
There's an increase up to $510,400 for regular conventional loans and loans up to $726,525 for conventional high balance loans.
The FHFA announced the conforming loan limits will be increasing, however, we are allowing you to close your high balance loans NOW.
Don't wait for the New Year to qualify for conforming loans. Start locking in your rate and close before the holidays.
Beat the High Cost of Jumbo Loan Interest Rates with this Unique Program
Conventional loan limit to $726,525 with 680 credit scores to 90% LTV on purchases
Conventional loan limit to $726,525 with 680 credit scores to 80% LTV, 90% CLTV on rate and term refinances
Conventional loan limit of $726,525 with 680 credit scores to 80% LTV on cash out refinances
What is a Conventional or Conforming Loan?
A loan that qualifies under the Federal Loan programs of FANNIE MAE and FREDDIE MAC
FANNIE MAE and FREDDIE MAC set requirement standards for loans in the marketplace
Conventional or Conforming Loans must meet specific requirements that address credit, property types, loan limits & income for both new purchase and refinance mortgage transactions
Loans that qualify under these Government standards are eligible for purchase in a Secondary market either by the Government or other financial institution
The secondary market for Conventional or Conforming loans provides an ongoing, liquid, and stable lending market where lenders continue to offer loans to homebuyers
In many cases lenders do not own any of the loans they created – they simply sell the loan on to another entity or to the government and use the proceeds to lend again
Conventional or Conforming loans  have higher creditworthiness requirements
What are the benefits of a Conventional or Conforming Loan?
Conventional or Conforming Loans allow lenders to structure loans to qualified buyers with very low down payment requirements
With better creditworthiness, borrowers get the best terms in the marketplace
Conventional or Conforming Loans are for a new home purchase or refinancing transactions
Purchases can be made with only a 5% down payment. Some Conventional programs allow an even lower down payment of 3% with local income limit requirements and some are as low as 1% with income and credit score requirements
Outstanding interest rates are available with credit score requirements of 620. The higher the credit score the better the interest rate will generally be.
Refinancing can be a Rate and Term Refinance or a debt consolidation or Cash out Transaction up to 80% of your home's appraised value.
Not sure whether you qualify for a conventional loan?  Give us a call and we can schedule a free consultation to help you understand the best loan for your situation.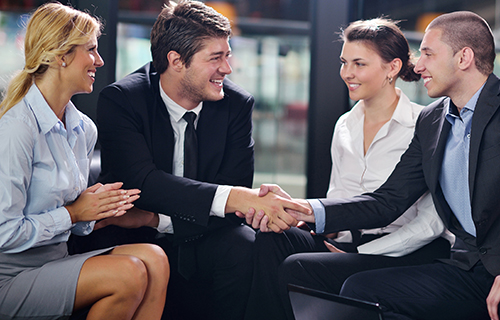 Request a free consultation to find out whether a conventional home mortgage is right for you.