What is a Home Loan Pre-Approval?
A home loan pre-approval is the process where a lender determines if you can get a loan and what amount you qualify for.  This is an "up to" loan amount and they also spell out what that payment may be.  Lenders consider your income, expenses, and available credit.
Why Would I Want To Get A Home Loan Pre-Approval?
Pre-Approvals are extremely helpful when you go shopping for a home.
Your realtor knows that you are a serious buyer & not just looking
You have done your due diligence and you have the confidence of knowing what you qualify for
Your realtor knows the specific price range you qualify for and can focus your efforts there
You are absolutely ready to make an offer or to put a contract down on a house
Seller's realize your financing is in place which increases the likeliness of a quick acceptance of your offer/contract
How Do I get Pre-Approved?
A Pre-Approval is as easy as 1-2-3.
Income and credit make up the primary components of getting pre-approved.
Make your free appointment with St Louis Home Mortgage and Retention Services.
Walk away with a pre-approval in your hands, putting yourself closer to that new home.
What Does a Pre-Approval Tell Me?
A pre-approval focuses on the facts you need in order to purchase a home.
It will tell you if you qualify to take out a loan
It will tell you how much home you can afford to buy
It will tell you the type of loan(s) you qualify for and "which one" currently offers you the best deal
Spells out the monthly payments based upon the proposed terms of the loan
Allows you the opportunity to potentially lock in a loan length and interest rate that fixes your terms for a period of time while you shop
Lists the out of pocket closing costs when you actually go to closing to finalize the purchase of the home
That it's time for your realtor to get to work finding you the right home at the right price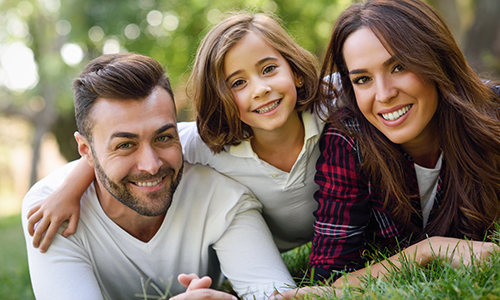 Request a free consultation to find out the benefits of getting pre-approved for your home loan.